CDC Inc. Trusted for Property Appraisals Since 1996
Full-Service Canadian Valuation and Advisory Firm
CDC is a privately-owned, full-service Canadian Valuation and Advisory firm that prides itself on our flexible, client-focused approach coast-to-coast. At CDC, we understand how precise critical valuations are to a portfolio. One of our basic philosophies is that in-depth market knowledge allows us to adequately interpret and track market direction instead of lagging the market and following historical trends. As such, CDC remains committed to delivering accurate and highly defensible valuation reports. In addition, CDC offers trusted property appraisals across Canada. Contact us today to see how we can help.
Our Real Estate Appraisal Services Include:
Trusted real estate appraisal services you can rely on.
Appraisers with extensive experience in the field.
Fast, accurate appraisals completed in a timely manner.
A wide range of services to meet your specific needs.
Discover the potential Return on Investment (ROI) for various renovation projects with our comprehensive guide. Whether you're planning a home improvement or considering eco-friendly alternatives, this guide offers valuable insights to help you make informed decisions. The Green Renovation Guide dives deeper into the most advantageous areas to invest your renovation budget, emphasizing sustainable options. Homeowners and home buyers alike will benefit from the Components of Construction analysis, which aids in choosing between hiring a general contractor or undertaking the responsibility yourself. Additionally, gain valuable knowledge on the risks and rewards of real estate investing, as well as the true cost of an appraisal. Designed to offer a comprehensive perspective on the appraisal industry, this guide serves as a reliable reference point for homeowners and lenders alike. Backed by reputable sources such as Marshall and Swift, local contractors, Realtors, and our extensive research, our guide provides you with the expertise of our many years in the property valuation industry.
Over

In Real Estate Appraised

Over

Residential Subdivisions Appraised

Over

Acres of Farmland Appraised

Over

Residential Houses Appraised

Over

Years in Business

Over

Appraisers in Local Markets across Canada
CDC Offers Trusted Property Appraisals Across Canada.
Order your appraisal online.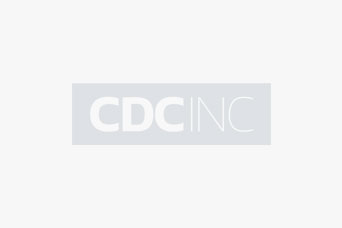 Residential Appraisal
|
14 March, 2023
When buying or selling a home, it's essential to understand the value of what you're purchasing. One way to do this is through a Canadian residential appraisal.